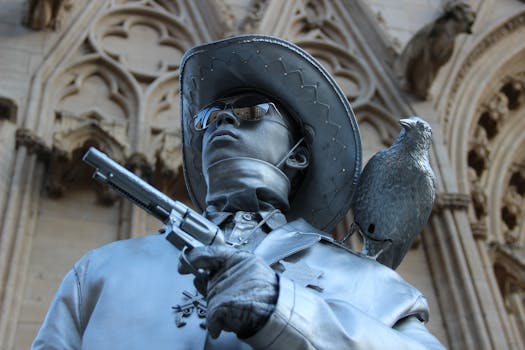 One day you wake up and all of your hero's are gone. My husband is gone (more on a Mission he flew in a subsequent post), my Great Grandfather is long gone. Its at these times you're thankful you stashed away write ups and articles on them that, at the time when they had been living, only went on the back burner. Below is a write up on my Great Grandfather done by a reporter by the name of Robert Ford in Oklahoma several years ago. I always thought I should of lived 100 years ago. I wanted to be like my Grandpa. Now I understand why. I hope you like the article.
Jessie James, Cole Younger, Geronimo all notorious names from American History of the' "Old West". To us now these are only names from the past. We think of it as only history. However, the (days of the authentic old West were again relived when Ivisited Peoples Electric Cooperative's eldest member-a 97 year old true American cowboy from the days of the old west.
Jim Ingram was created in May of 1866 in Coffee County, Tennessee. When he was 2 years old, his family moved to Indian Territory by ox wagon. At a young age his mother died. When he was 7 his father died, and he's been on his own ever since.
Jim Ingram still shaves himself, and he's very few grey hairs in his entire head of black hair. He doesn't look his 97 years. He and Mrs. Ingram live on Route 2, Wyneewood, Oklahoma, where they have lived since 1919. The Ingram's have been happily married since the Spring of 1899. Their grandson is a Lieutenant Colonel in the Air Force.
"I worked with stock and cattle all my life until I retired," says Ingram. "And I have made many cattle drives up the Chisholm Trail from the Red River to Kansas. I have rode across Oklahoma when I would never see a white man. There were not many houses and no fences."
"Did you ever meet any of those older gun fighters and outlaws of those days?" I asked. "Oh, sure!" He answered, "I've seen a great deal of gun fighters while I worked all over Oklahoma. I knew Jessie James quite well, but I knew Cole Younger better. They would come to our cattle drive camps to conceal. I've slept in camp with them a lot of time. Jessie James was as peaceful a man as I ever saw. "He didn't bother poor folks, only robbed banks"
"Well," I said, "I guess you've had a good deal of interesting experiences?"
"Tell him about the time a tornado like to have got you." said Mrs. Ingram.
"Well," he said, "once I was riding my horse when this storm blew up
I could pull on the reins, but I had no control of my horse since we were up in the air, but I don't know how high. It was so black I could not see. Pretty soon, it set us down on the ground.
"Were you injured?" I asked. "No, we weren't hurt." he replied. "You know," he explained, "I have seen wild buffalo where Oklahoma City now stands.
"I once worked issuing government beef into the Comanche and Apache Indians. The Indians would kill the cows immediately. I saw them eat the meat blood raw. When they were finished, there wouldn't be anything left. They used it."
"There was a time once you saw an Indian, and when the Indian did not run, you had better run."
"Once, I had a horse race with Cocoa Beach Opossum Removal in Ft. Sill when they had him there."
I asked.
"From granny, I won the race!" he replied.
1 time a friend and I went to an Indian dancing, but the Indians would not dance with us. I still have that snare. Quanah Parker's daughter could speak better English than I could."
The stories we read today, the T.V. and films we see about the "Old West" don't tell the true story of the life of the cowboy. It was hot and dusty in the summer and cold and wet in the winter.
"You see men today," said Mr. Ingram, "who say they are cow boys, but they could not wear the slicker of the older real cowboys. I could tie a steer in 22 seconds, and would grab 99 throws out of 100. When we drove cattle, we had a good deal of mean horses, and we had to ride them without holding to the saddle horn. If you held into the horn, the other cowboys would whip your horse and make him buck. I was a true cowboy and a good one."